American Rapper shot his new videoclip in the Prague Invalidovna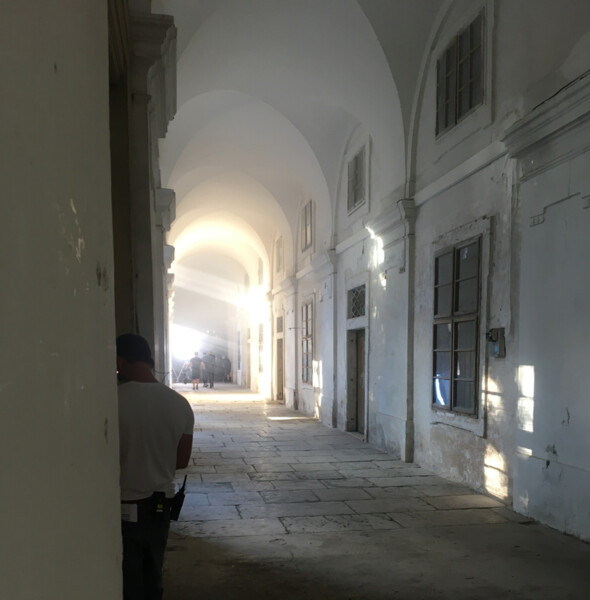 This august American rapper Ghostemane shot a new videoclip for the song Hydrochloride from the album Anti-Icon in the Prague Invalidovna. Nightly atmosphere of the baroque building emphasized the decadent esthetics of the artist´s work with the cross over of music genres.
You can see the videoclip here: https://www.youtube.com/watch?v=PSUnEHN2ZLQ
Scenes were shot in the eastern wing of Invalidovna. This part became famous thanks to the movie Amadeus by Miloš Forman. Another scenes were made in the former chapel of Saint Cross, cellars (scenes with the band) and former residential living area for the soldier veterans.
Ghostemane is famous american rapper from Florida. Genre of his music is based on the cross over of several different styles, sometimes known as trap-metal. He became famous thanks to his work for the label "Schema Posse" in Los Angeles, where the deceased rapper Lil Peep was working as well.
Videoclip to the song Hydrochloride from this year´s album Anti-Icon, which was shot in different places in Prague was directed by Poppy, herself singer, actress and youtuber.
Milk and honey films Production